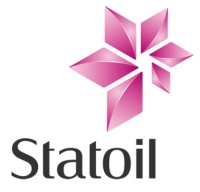 High-impact discovery in the North Sea

9 August 2011

Statoil ASA (OSE: STL, NYSE: STO) and partners Petoro AS, Det norske oljeselskap ASA and Lundin Norway AS have made a high-impact oil discovery on the Aldous Major South prospect (PL 265) in the North Sea.

Well 16/2-8, drilled by the Transocean Leader drilling rig, has identified an approximately 65-metre oil column in Jurassic sandstone. The acquired data confirm that this is a reservoir of excellent quality.


Statoil has previously described the well as a high-impact well (*), and the result confirms Statoil's belief in the exploration potential on the Norwegian continental shelf in line with what was communicated at the Capital Markets Day event in New York in June.

Preliminary volumes are estimated to be between 200 and 400 million barrels of oil equivalent (boe) for this part of the structure in PL 265, and Statoil expects additional upside in the licence both north and south of the discovery.



Aldous Major South is located west of Lundin's Avaldsnes discovery (licence PL 501), where Statoil has a 40% stake, and some 35 kilometres south of the Statoil-operated Grane field.

Well 16/2-8 indicates the same oil-water contact as in the Avaldsnes discovery well, which suggests the likelihood of communication between the two structures. The Avaldsnes discovery encountered a 17-metre oil column. Statoil will update its total resource estimate for the area when the wells are completed and the data analysed.

"Aldous Major South is a considerable oil discovery in one of Statoil's core areas. Together with the Avaldsnes discovery this may allow for a new stand-alone development in the North Sea. As the largest resource owner our priority is to find the optimal solution for the area, adding maximum value to all partners," says Gro G. Haatvedt, Statoil's senior vice president for Exploration on the Norwegian continental shelf.

After completing this well Transocean Leader will start drilling the Aldous Major North well. This well also has a considerable volume potential. The partnership is planning two appraisal wells in PL 265 next year and Statoil has secured rig capacity for this.

The result of the ongoing drilling of the Lundin-operated well (well 16/2-7) in the Avaldsnes structure will help further clarify the area's potential.

Aldous Major South is located in licence 265. Statoil is the operator and has a 40% interest. The other partners are Petoro (30%), Det norske oljeselskap (20%) and Lundin (10%).

___________
(*) "High-impact well" = a total of more than 250 million barrels of oil equivalent (boe), or 100 million boe net to Statoil.

Statoil press release